What Are Canvas Shoes | Types, Uses and Guide in 2023
Canvas shoes are a timeless style of footwear that have been around for generations. From classic designs to modern updates, not only canvas shoes offer a range of comfort and versatility in any wardrobe but these are among most comfortable shoes. Whether you're looking for casual everyday wear or something more formal, these lightweight shoes can be good choice depending on the occasion.
Not only these shoes are the most comfy but they can also have soft soles and very effective cushioning that makes them perfect for every day use. When you wear newly bought pair that can be hard but you can make canvas shoes softer when you will start to wear them.
What Are Canvas Shoes?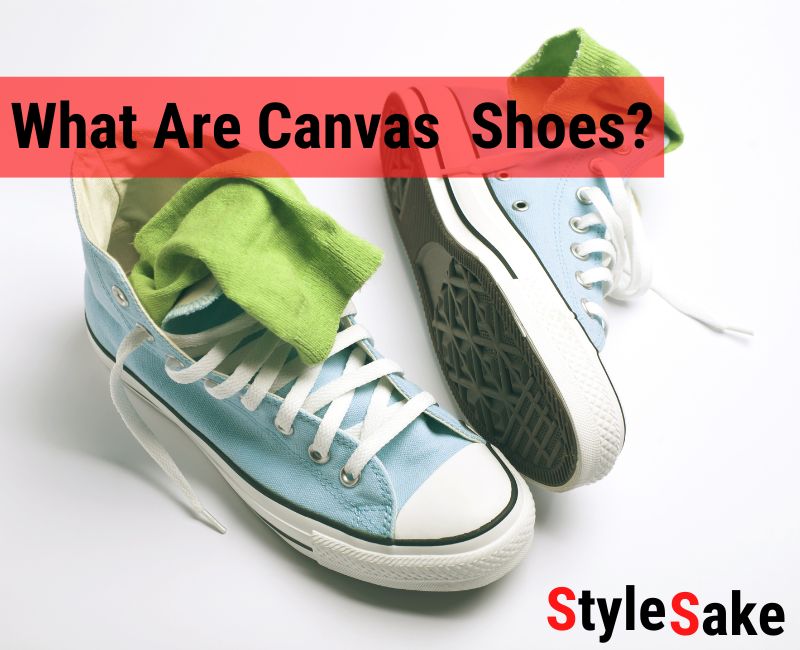 Canvas shoes are a type of footwear that have shoe upper made from canvas fabric, which is typically made from cotton or linen. However, they can also be made from other fabrics such as hemp and synthetic materials. These shoes have rubber outsoles and sometimes leather in shape of stripes.
These shoes have a more casual look, but they can also be dressed up for formal occasions with the right accessories. They can be low cut, mid cut and high-top and feature lacing or velcro straps to keep them secure on your feet or slip-on editions for easy to wearing, while some styles may even include elastic panels for added comfort. The soles of these shoes are often made from rubber or foam, which allows them to provide cushioning and flexibility when you walk.
Types of Canvas Shoes
Canvas shoes come in a variety of styles to suit different outfits and occasions.
High-top Canvas Shoes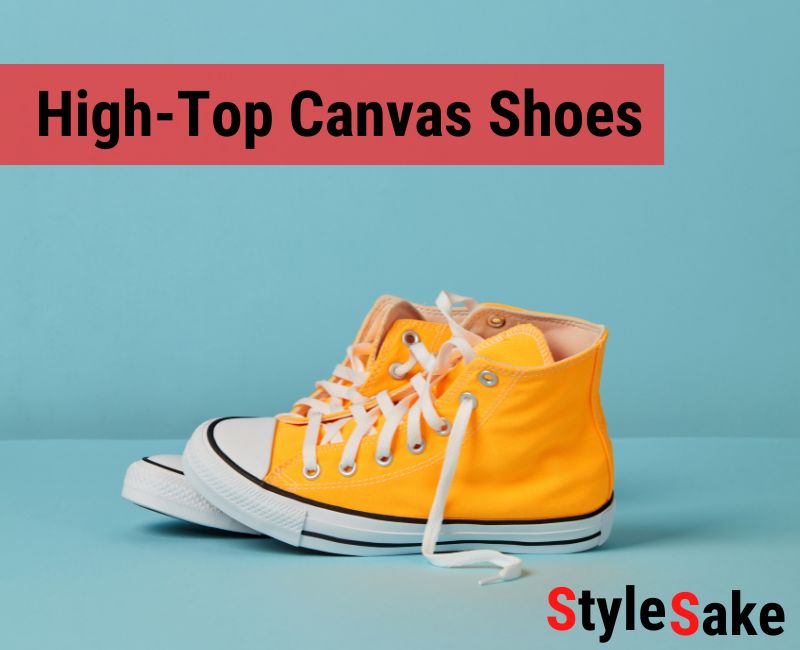 These are called because of high collar which covers the ankles. They are designed to provide support and comfort, making them a great choice for everyday use.
High-top canvas sneakers are among the most popular styles, and these typically feature laces for an adjustable fit. High colloar of these shoes make them unique among all other types. Being in fashion these are most popular shoes now a days.
Low-Top Canvas Shoes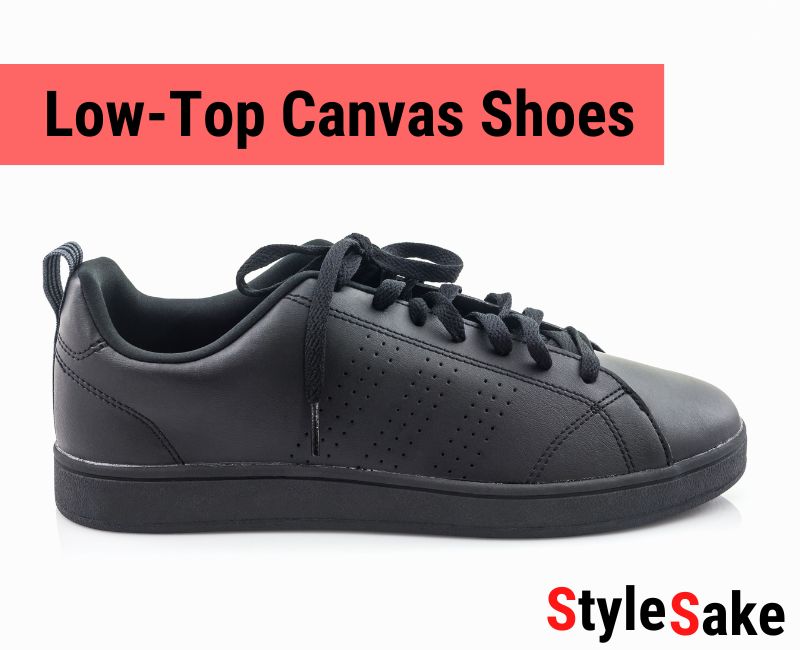 As name show, these shoes have a low cut, which means the collar is lower and doesn't rise up to the ankles. Low-top canvas shoes are perfect for warmer weather since they don't provide as much coverage. They are also great for those who want a relaxed look that isn't too dressy.
Low-top canvas shoes are great for everyday wear as they can provide breathability and comfort, while being lightweight and flexible enough to move with you. They're usually slip-on varieties that often but also have lacing editions.
Mid Cut Canvas Shoes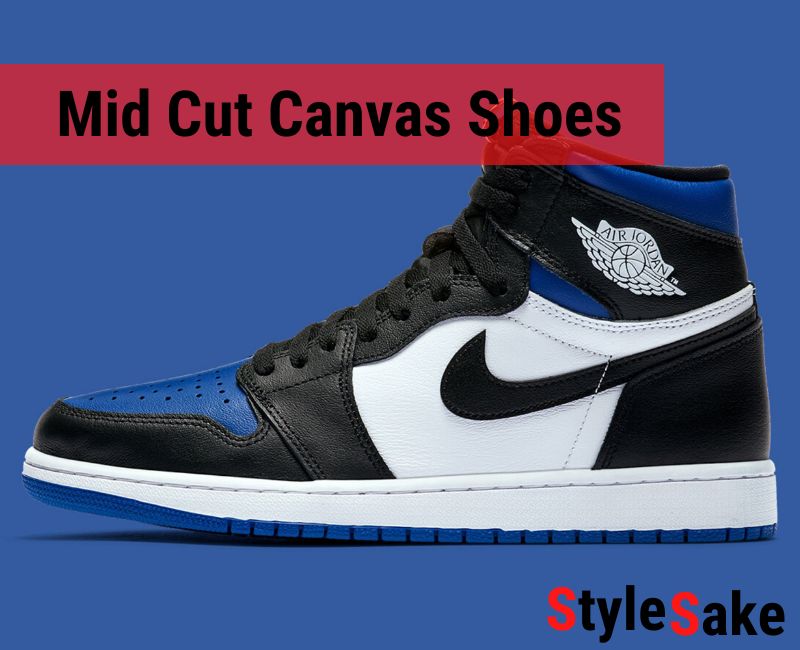 Mids canvas shoes provide a balance between the low-cut and high-top styles. These can be great for casual wear but also look stylish enough to be worn in more formal settings. These are not as much popular as above mentioned types.
Many basketball players prefer these mids shoes because of the mid collar cut which allows the mobility of  ankle while playing with not compromising on comfortness and non-slipping features.
Slip-On Shoes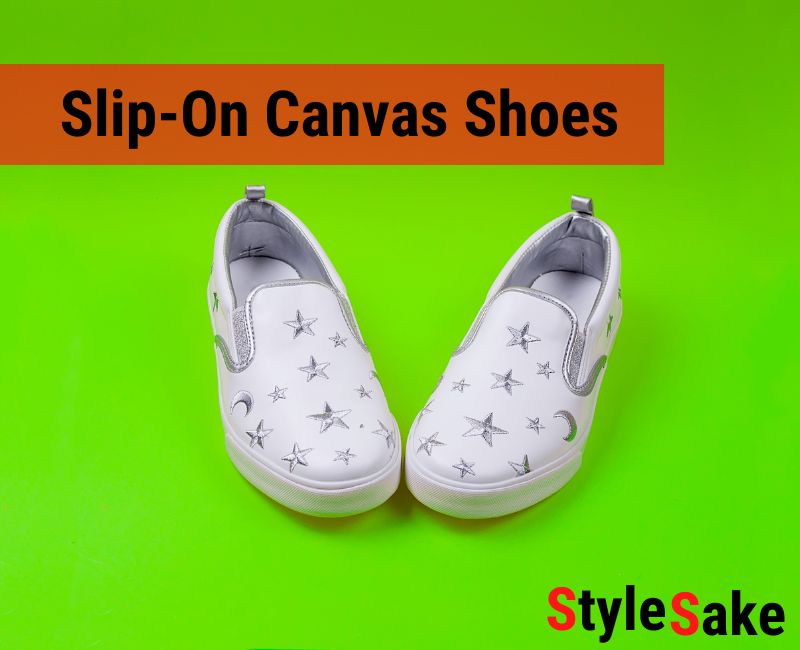 Slip ons  have become increasingly popular in recent years. As the name suggests, these shoes don't require laces or straps and are typically made from canvas. They offer a great combination of style and comfort for everyday wear with especially for people who want to get rid of laces.
Read more about the Slip On Shoes in our comprehensive guide.
Moreover, on the basis of gender these can be categorized into
Men's Canvas Shoes
Women's Canvas Shoes
Unisex Canvas Shoes
Canvas Vs Non-Canvas Shoes
Canvas shoes are lightweight and breathable, making them ideal for warm weather or if you plan on doing a lot of walking. They also tend to be more affordable than some other shoe styles, making them great value for money. On the other hand, non-canvas shoes such as leather may provide more support or protection but require more maintenance to stay looking good.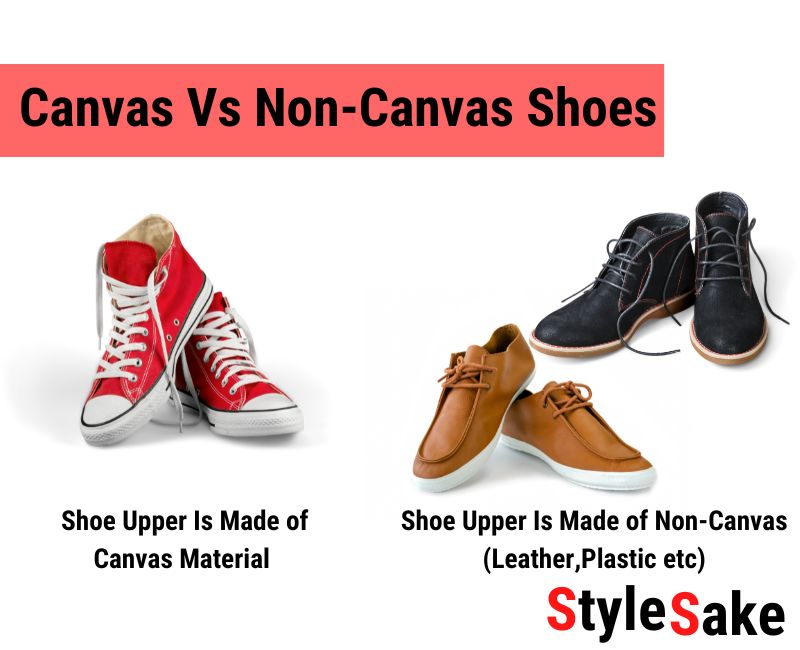 The main difference is the shoe upper material, canvas is more lightweight and breathable than leather. However, both types of shoes can be comfortable and stylish depending on the design and quality of materials used.
In durability, canvas is not as good as leather, but it will last for some time with proper care.
Why Canvas shoes are Popular?
Canvas shoes have become increasingly popular due to their versatility and affordability. They are also lightweight and comfy, making them a great choice for warm weather or if you plan on doing a lot of walking. Additionally, these shoes often come at more affordable prices than other styles such as leather, making them a great value for money.
Canvas Sneakers as Sports Shoes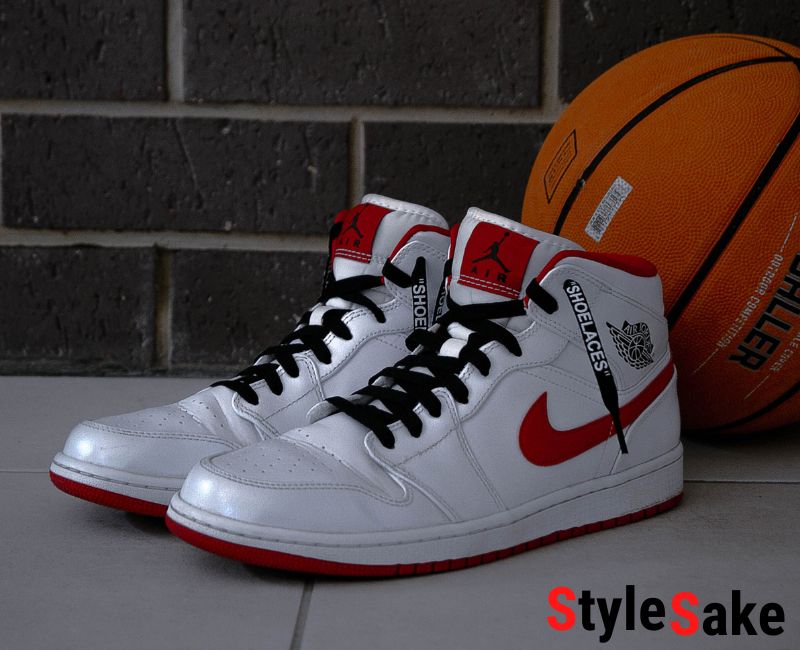 These shoes are best suited for sports activities. Many athletes prefer canvas shoes for indoor and outdoor sports activities because of the support, traction, comfortness and stability that it provides. With the right fit, canvas shoes can provide adequate protection and cushion for your feet during activities like running and jumping.
Canvas Sneakers as Casual Footwear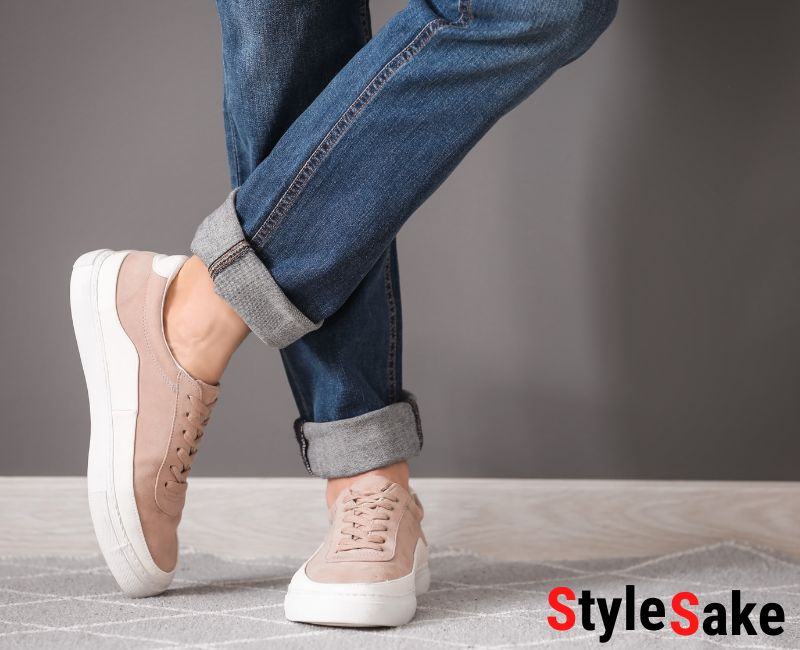 Canvas shoes are considered as most comfortable shoes and that is why it is mostly seen footwear in street styles. It is the perfect choice for casual and everyday wear, with its lightweight and flexible design.
Fashion oriented Custom Sneakers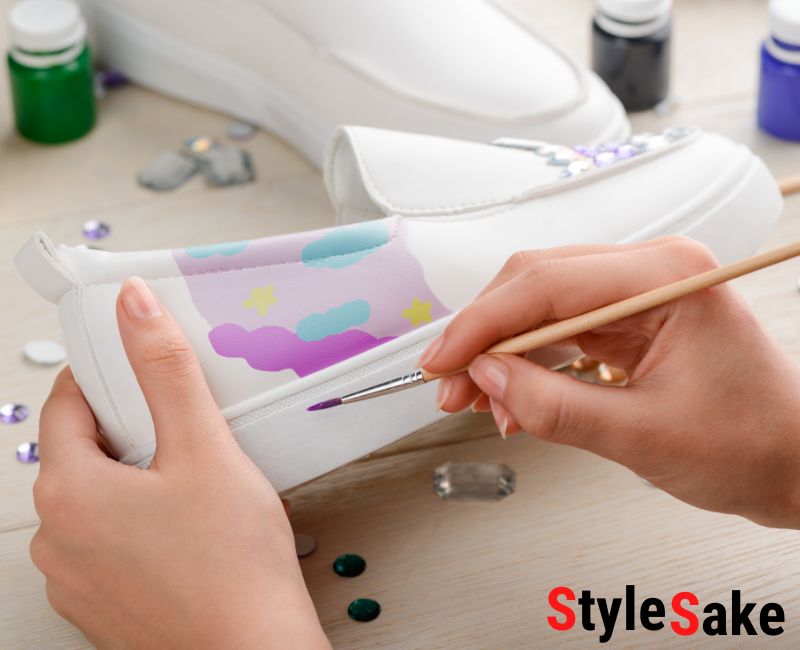 These are not only limited to casual wear, custom made canvas shoes and printed sneakers can make a bold statement in fashion. Canvas shoes have become popular in recent times due to its fashionable look and variety of designs available.
Canvas Sneakers as Modern Shoes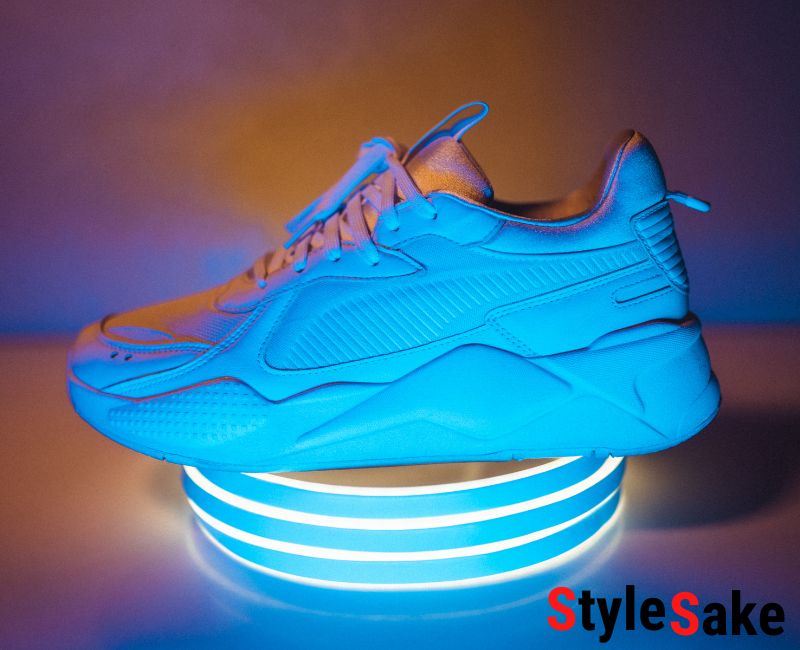 Latest trends in footwear also includes canvas shoes with attractive look. It is seen as more modern, versatile and comfortable alternative to traditional leather or rubber shoes.
Athletic sneakers, chunky sneakers and modern painted shoes are all canvas shoes that are considered as modern shoes in the fashion industry.
Is converse a canvas?
Yes, Converse shoes are made from canvas. Their iconic Chuck Taylor All Star shoe is the most popular style and features a canvas upper with rubber outsole for added cushioning and traction.
Are vans considered canvas shoes?
Yes, Vans shoes are considered canvas shoes. They feature a classic design with a canvas upper that is lightweight and breathable. The signature vulcanized rubber outsole provides extra traction and cushioning for added comfort when walking or running.
Are canvas shoes good for summer?
Yes, they are great for summer because of their lightweight and breathable material. Canvas shoes are ideal for hot weather since they will keep your feet cool and comfortable, while still looking stylish. They also provide good traction and cushioning that can help protect your feet. Additionally, canvas is an affordable option compared to some other materials like leather or suede which makes them perfect footwear.